Auto Body Repair in Virginia Beach
Auto Body Repair
Everyday hazards such as road debris, hailstorms, and parking lot mishaps can leave unsightly dents and scratches on your car's body. Besides, accidents, whether minor or severe, can also result in damaged panels, crumpled bumpers, and misaligned frames. Additionally, weather conditions like heavy rain, saltwater exposure, and UV rays can cause corrosion and fading over time.
Mike's Paint and Body understand how these external factors affect your vehicle's appearance. We provide top-notch auto body repair in Virginia Beach to restore your vehicle's original condition. Our body shop has continued to receive the BBB A+ rating and I-CARS's Gold class designation, which certifies our commitment to excellence.
We take pride in our premier craftsmanship and strive for perfection in every repair we undertake. Our attention to detail ensures that every paint job, panel repair, and finishing touch is executed flawlessly. We guarantee a showroom-worthy finish that will exceed your expectations.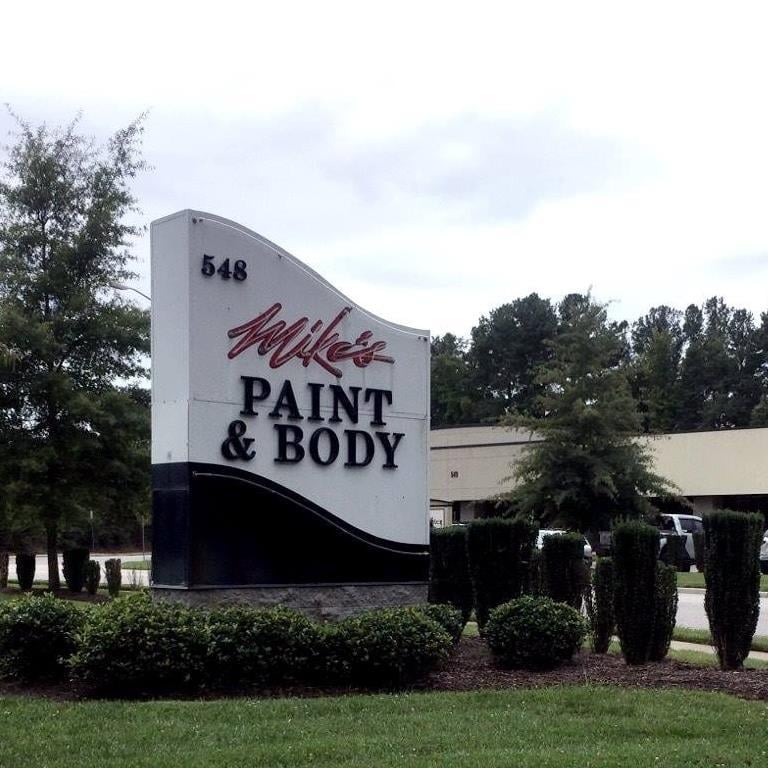 From Minor Repairs to Major Collision and Accident Repair – We Do It All
We provide comprehensive auto body repair solutions to cater to the unique needs of our valuable clients. Our technicians have the expertise to tackle anything from minor dings, scratches, and dents on your doors or panels to major collision repair, frame alignment, and paint matching.
We use state-of-the-art equipment and OEM parts to ensure the best quality of repair. We also offer custom paint jobs to give a new look to your vehicle or match the original color perfectly. Our expert auto body repair in Virginia Beach comes with high-quality craftsmanship and unbeatable customer service.
Our primary goal is to restore your vehicle's look and value. We perform every repair job precisely and are committed to exceeding your expectations. If you need automotive body repair in Virginia Beach look no further.
Auto Body Repair in Virginia Beach
Enjoy Quick Turnaround Time and Get Back on the Road Faster
We understand you need your car back in the shortest time possible, so we strive to complete all auto body repair jobs quickly without compromising quality. Our certified technicians, advanced tools, and specialized repair techniques help to get your car in pre-damaged condition.
Our streamlined process includes accurate estimates, ensures attention to detail, and minimizes costly delays. We also perform inspections after every repair job to meet the latest industry standards for safety and quality. It helps eliminate the possibility of any additional damage. We provide reliable and affordable auto body repair in Virginia Beach.
Need to File an Insurance Claim? Enjoy Hassle-Free Assistance at Your Service
At Mike's Paint and Body, we make the insurance claim filing process as smooth as possible for our customers. Our staff can assist you with insurance claims, paperwork, and all other required documents.
We provide complete assistance at every step, including documenting a comprehensive report of the damages, taking photos, and giving accurate estimates for repair costs.
We aim to alleviate the stress and burden of dealing with insurance companies, allowing you to focus on what matters most – getting your vehicle back on the road. Our experienced team is well-versed in working with insurance providers and can navigate the complexities of the claims process on your behalf.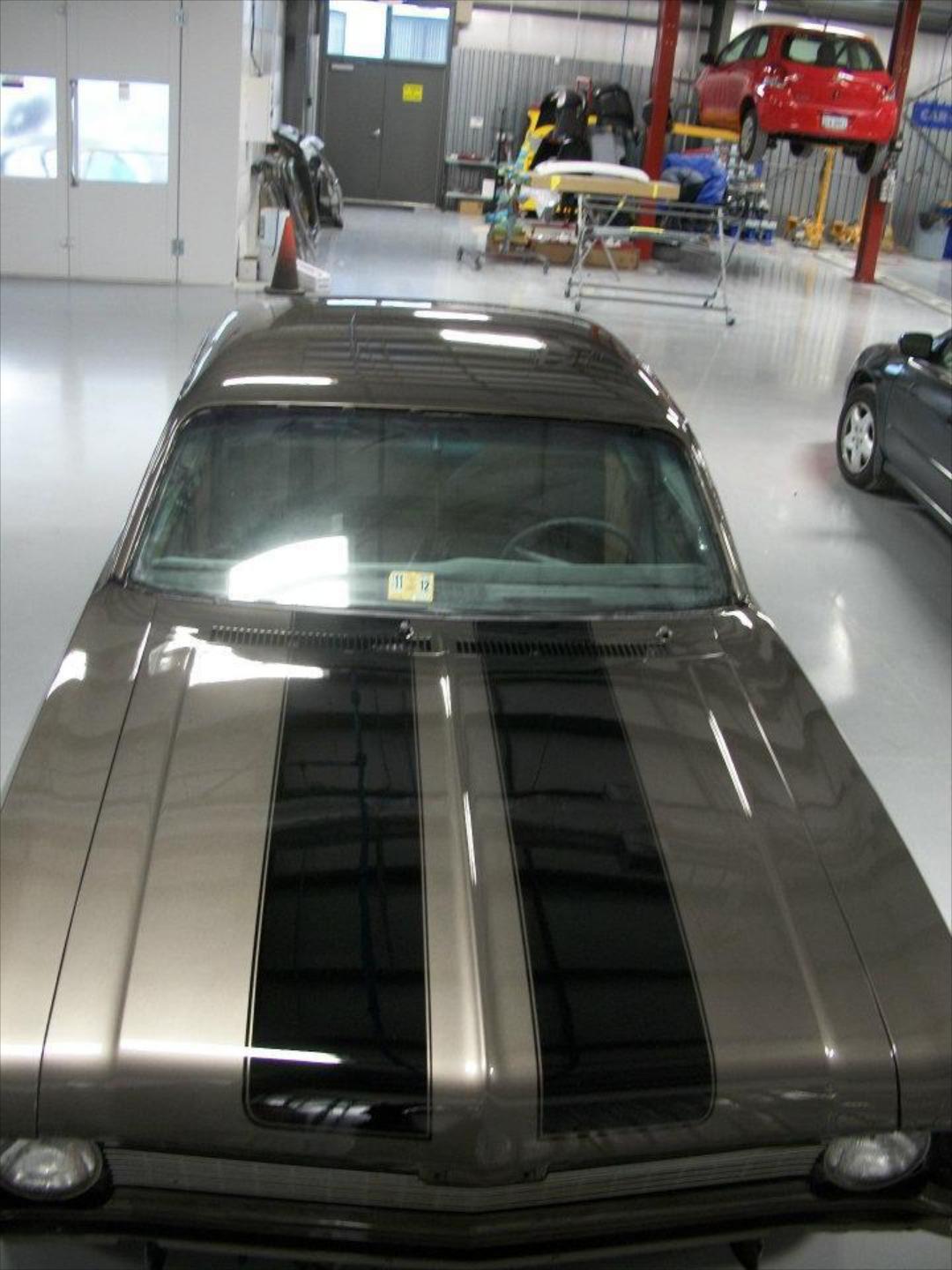 Enhance Your Vehicle's Aesthetics with Our Professional Auto Body Paint Services
Do you want to add a personal touch to your vehicle? Maybe repaint your car or completely change its look?
We offer expert auto body paint services with a variety of color options. You can choose from solid shades, metallic hues, and custom colors to give a unique feel to your vehicle.
We use advanced painting techniques with effective color matching to maintain the original finish. Our paints and clear coats are highly durable and can resist weathering, fading, and chipping for longer. We also wash and wax all vehicles after the service to look new and shiny.
Our Facilities are Custom-Built with the Latest Technologies
Our shop for auto body repair in Virginia Beach is stocked with the latest equipment and specialized tools for every job. Our services include collision repair, frame alignment, engine work, and more, all performed with the latest tools and technologies. We also use premium-grade materials and parts for all repair work.
Our staff also ensures cleanliness and safety on the work premises. We adhere to strict safety protocols to prevent the release of hazardous materials into the workspace. We maintain a safe space for our employees and customers, ensuring a secure and healthy atmosphere throughout the repair process.

Get Free Estimates for Quality Auto Body Repair in Virginia Beach Today!
At Mike's Paint and Body, we believe in transparency and providing our customers with accurate information upfront. We offer free estimates for all your auto body repair needs. Whether your vehicle requires minor bodywork, extensive collision repairs, or a custom paint job, our experienced technicians will assess damages and provide a detailed estimate of the costs.
We help you make informed decisions about your vehicle's repairs and budget. Our knowledgeable staff will listen to your queries and concerns, answer any questions, and provide recommendations based on your needs.
With our commitment to delivering high-quality results and superior customer service, you can trust that our estimates are accurate and fair.
Contact us and get free estimates for your auto body repair needs. We look forward to restoring your vehicle to its optimal condition.
Mikes Paint & Body
2153 Old Greenbrier Rd
Chesapeake, VA 23320
If You're Unsure Which Service Is Best for Your Car, Our Friendly Staff Can Help
We can assess the damages to your vehicle and recommend the best repair solution that suits your needs and budget. Our technicians will discuss all options to help you make an informed decision. We only quote fair and honest prices and never attempt to upsell unnecessary services. Your satisfaction is our priority, and we deliver the highest quality auto body repair in Virginia Beach.